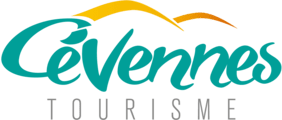 Le Vallon du Villaret
Leisure,
Recreational activities,
Games for children,
Theme park
in
Coming in this nature vale you might just encounter …enchantment. Surprise with the amazing creations of residing artists, spread over 10 acres of park; discoveries with the contemporary art works on exhibition in the sweet coolness of a magnificent XVI th century tower; laughing out with funny games of sounds, sights , touching and hearing, invented by artists and "planted" along a course in nature for you to enjoy and wonder.

To make a long story short, three to five hours of sheer pleasure where everything around will warmly invite you to prick up your ears, watch, touch, move…in nature's "artbeat" . Here is what this surprising leisure park is hiding, mixing in harmony since 1993 nature, contemporary art and games, far from traditional leisure parks.

A small paradise for 5 senses, from 2 to 92, that many call an amazing contemporary garden. It is recommended in all tourist guides. Hurry up to its discovery !
In Le Vallon all practical information is provided in French, English and German.
Groups (Max capacity)

140 Maximum number of people
Accessibility

Not accessible in a wheelchair

Activities

Equipment

Coach parking
Private parking

Services

Coach access
Motorhomes allowed
From

April 9, 2023

to

November 5, 2023
From 13 € to 14 €

From 13 € to 14 €
From

April 9, 2023




until

June 30, 2023

From

July 1, 2023




until

August 31, 2023

From

September 2, 2023




until

October 20, 2023

From

October 21, 2023




until

November 5, 2023
Monday

10:30 AM - 6:45 PM

Tuesday

10:30 AM - 6:45 PM

Wednesday

10:30 AM - 6:45 PM

Thursday

10:30 AM - 6:45 PM

Friday

10:30 AM - 6:45 PM

Saturday

10:30 AM - 6:45 PM

Sunday

10:30 AM - 6:45 PM
Monday

10:00 AM - 6:45 PM

Tuesday

10:00 AM - 6:45 PM

Wednesday

10:00 AM - 6:45 PM

Thursday

10:00 AM - 6:45 PM

Friday

10:00 AM - 6:45 PM

Saturday

10:00 AM - 6:45 PM

Sunday

10:00 AM - 6:45 PM
Saturday

11:00 AM - 6:00 PM

Sunday

11:00 AM - 6:00 PM
Monday

11:00 AM - 6:00 PM

Tuesday

11:00 AM - 6:00 PM

Wednesday

11:00 AM - 6:00 PM

Thursday

11:00 AM - 6:00 PM

Friday

11:00 AM - 6:00 PM

Saturday

11:00 AM - 6:00 PM

Sunday

11:00 AM - 6:00 PM