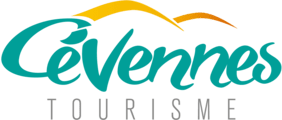 Old Tower Park
Park and garden,
Park,
Garden
in Alès
Located on the outskirts of the city, this magnificent green setting features numerous plant collections and centuries-old trees.

The Tour Vieille park takes its name from a tower that is located within the park itself.
Walkers can enjoy the freshness of the ponds and the magnificent botanical park which includes more than 700 species, 200 of which are rare.
The garden is enhanced by glass greenhouses.
It is located on the outskirts of the city and offers playgrounds for children between 3 and 12 years old as well as a mini golf course (equipments are not provided, take your own clubs and balls).
Rates

Only the mini-golf course is not free.
From

January 1, 2023




until

March 31, 2023

From

April 1, 2023




until

September 30, 2023
Monday

10:00 AM - 5:30 PM

Tuesday

10:00 AM - 5:30 PM

Wednesday

10:00 AM - 5:30 PM

Thursday

10:00 AM - 5:30 PM

Friday

10:00 AM - 5:30 PM

Saturday

10:00 AM - 5:30 PM

Sunday

10:00 AM - 5:30 PM
Monday

10:00 AM - 8:00 PM

Tuesday

10:00 AM - 8:00 PM

Wednesday

10:00 AM - 8:00 PM

Thursday

10:00 AM - 8:00 PM

Friday

10:00 AM - 8:00 PM

Saturday

10:00 AM - 8:00 PM

Sunday

10:00 AM - 8:00 PM