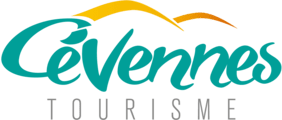 Piccolo Sole
Shops,
Food shop,
Grocer,
Regional products,
Bio shop/Dietary shio
in Saint-Jean-du-Gard
Piccolo Sole is a small delicatessen that offers a large number of local products as well as a range of fine and ethical products.

You will find dried fruits, dehydrated fruits, or traditional productions such as Malakoff chocolates made in Lozere, jams and syrups produced in St Jean du Gard, souvenir gifts (Mugs, bags, aprons, ...) Many regional specialties are also present in your delicatessen such as brandade de morue, porcini mushroom cuisine, terrines, spreads or artisanal cookies etc. as well as a wide choice of spices and quality teas.
Tuesday

10:00 AM - 12:30 PM

3:30 PM - 7:00 PM

Wednesday

10:00 AM - 12:30 PM

3:30 PM - 7:00 PM

Thursday

10:00 AM - 12:30 PM

3:30 PM - 7:00 PM

Friday

10:00 AM - 12:30 PM

3:30 PM - 7:00 PM

Saturday

10:00 AM - 12:30 PM

3:30 PM - 7:00 PM

from 10:00 to 12:30 and from 15:30 to 19:00