Why the chestnut tree is called the breadfruit tree, the mulberry tree, the golden tree?
An incredible collection of 10,000 exhibits gives an understanding of the life, the savoir-faire and the history of the Cevennes.
The Cevennes and craftsmanship is a great love story.
Maison Rouge – Museum of the Cévennes valleys hosts a collection of objects of all materials made locally: chestnut wood, leather, metal, earth, wicker, glass, on paper and obviously silk.
Crafted, woven, embroidered, each object is unique. It speaks for itself of life in the Cevennes, of the men and women who shaped them to their measure.
Welcoming to Maison Rouge, the art craftsmen's fair makes sense. It is an opportunity to show these skills, to show that they are rooted in the daily life, to pay tribute to them, to make them endure and that they sublimate the daily life.
Hopefully the marriage of Maison Rouge and art crafts.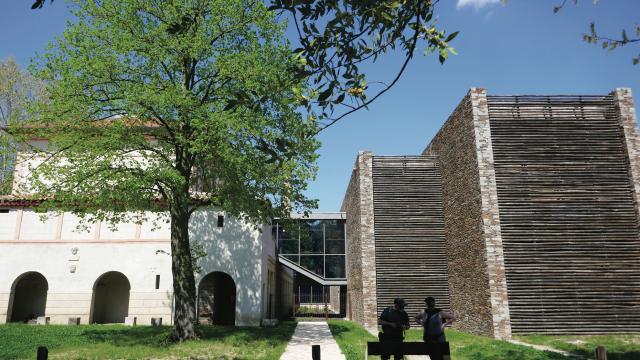 See you
On Saturday, April 1 and Sunday, April 2 from10am to 6pm on the museum's first floor. Free access to the exhibition hall.
The good plan: on the 1st Sunday of the month, the museum is free.