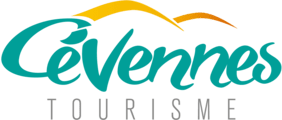 Air de Nature
Sport,
Rock climbing site,
Recreational activities,
Theme park
in Saint-Quentin-la-Poterie
Air de Nature is 3.5 ha Treetop Adventure Park, located in an old sand quarry, in the middle of a forest, shaded by chestnut trees and maritime pines. 5 minutes from Uzès, 20 minutes from the Pont du Gard and 45 minutes from Nîmes.

Tree-climbing adventure course. All ages.
Environment

In the country

Village 2 km away

Spoken languages

Documentation
Accessibility

Accessible for wheelchairs with assistance

Activities

Adventure trail / Accrobranche® (tree top adventure trails)

Equipment

Private parking
Bicycle parking
Picnic area

Toilets
Car park
Free car park

Services

Pets welcome

• Pets welcome if kept on a lead.

Restaurant
From

April 1, 2023

to

November 5, 2023
22 €

From 13 € to 17 €

Contact us for group rates
Visit our website for more information and price details
From

April 1, 2023




until

June 30, 2023

From

July 1, 2023




until

August 31, 2023

From

September 1, 2023




until

November 5, 2023
Wednesday

12:00 PM - 6:00 PM

Saturday

12:00 PM - 6:00 PM

Sunday

12:00 PM - 6:00 PM
Tuesday

9:30 AM - 7:30 PM

Wednesday

9:30 AM - 7:30 PM

Thursday

9:30 AM - 7:30 PM

Saturday

9:30 AM - 7:30 PM
Monday

12:00 PM - 6:00 PM

Tuesday

12:00 PM - 6:00 PM

Wednesday

12:00 PM - 6:00 PM

Thursday

12:00 PM - 6:00 PM

Friday

12:00 PM - 6:00 PM

Saturday

12:00 PM - 6:00 PM

Sunday

12:00 PM - 6:00 PM