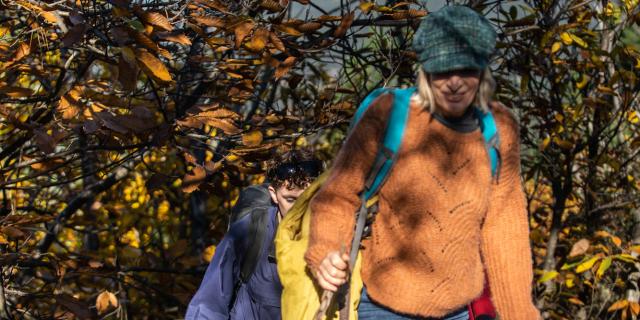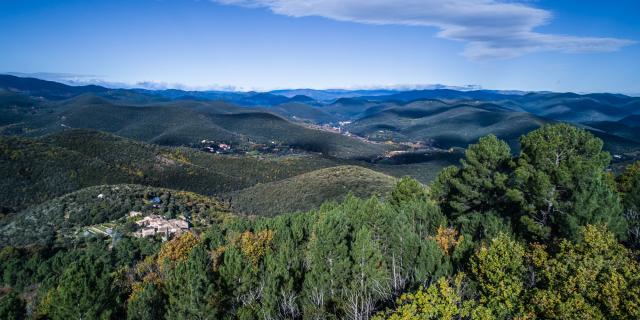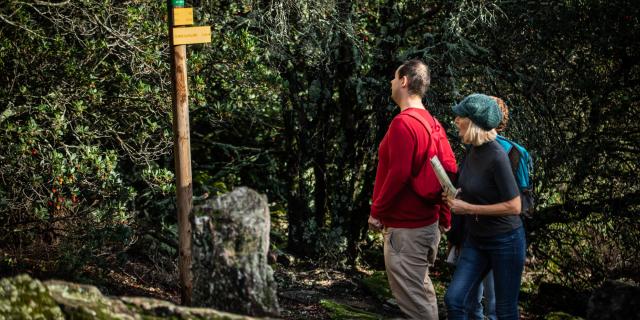 Isolated Cevennes hamlet in the mountains and breathtaking views are the assets of this pretty hike that takes you to discover the landscapes and panoramas typical of the Cevennes.
This hike of 7 km and about 2h30 / 3h of walking is accessible from 6/8 years old.
You will find the yellow signpost to follow from the post on the parking lot of the post. With children the hike may take longer with breaks. Provide a picnic or snack at the top to regain strength.
The hike is relatively shaded in very tall maritime pines, up to 30 meters. A succession of forest paths and more rocky passages will lead you to the peak. The direct ascent, if you take this option, requires sustained efforts on the last 400 m.
The view on St Jean du Gard is unobstructed and the panorama on the Cevennes and the Corniche are worth the efforts made. On the way back, downhill, the pine needles make the terrain slippery.
Vegetation
Maritime pines, arbutus trees to be seen especially in autumn when the round, spiky fruits offer a flamboyant orange-red color.